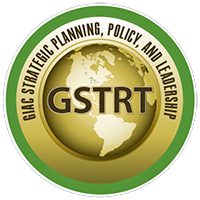 GIAC Strategic Planning, Policy, and Leadership (GSTRT)
Description
Cyber security professionals have seen the industry landscape change. Cyber security is now more vital and relevant to the growth of an organization resulting in an increase in visibility, budget, and opportunity for information security teams. However, this responsibility comes with increased scrutiny from executive leadership and executive boards. In order to navigate this, information security professionals must be able to tailor cyber security to the needs of the business and organization first. Cyber security professionals must be able to develop strategic plans, create effective information security policy, and develop management and leadership skills, while presenting in terms that senior executives can understand.
"The new management certification, GSTRT, demonstrates that the holder possesses the skills necessary to be a modern security leader that can create security plans and programs that resonate with other business leaders, set strategic direction, and effectively lead their teams to accomplish business goals." -SANS MGT514 Course Author, Frank Kim
Who is the GSTRT for?
This certification is targeted toward managers responsible for developing or maintaining cyber security programs and technical cyber security professionals wanting to learn proven business analysis, strategic planning, and management tools. A successful candidate will demonstrate their knowledge to build and manage cyber security programs with an eye towards meeting the needs of the business, board members, and executives.
CISOs
Information Security Officers
Security Directors
Security Managers
Aspiring Security Leaders
Other Security Personnel Who Have Team Lead or Management Responsibilities
"Members of the C-Suite tend to view all technologists, and especially cyber security professionals, with a bit of suspicion and trepidation as they advance into the ranks of senior management. The skills that cause someone to be promoted into the CISO position are often different than the skills that keep them there as successful executives. The problem is exacerbated by the ease of "name dropping" senior executive terms like strategic planning, budget discipline, and return on investment. A certification like the GSTRT demonstrates the successful candidate has proven knowledge in both the cyber security domain and the skills needed in cost effective governance," Stephen Northcutt, original author MGT514, GIAC Founder, Founding President SANS.EDU
Areas Covered on the GSTRT
Business and Threat Analysis
Security Programs and Security Policy
Effective Leadership and Communications
Find affiliated training for GSTRT now.
*No Specific training is required for any GIAC certification. There are many sources of information available regarding the certification objectives' knowledge areas. Practical experience is an option; there are also numerous books on the market covering Computer Information Security. Another option is any relevant courses from training providers, including SANS.*
Requirements
1 proctored exam
75 questions
Time limit of 3 hours
Minimum Passing Score of 73%
Renew
Certifications must be renewed every 4 years. Click here for details.
Delivery
NOTE: All GIAC exams are delivered through proctored test centers and must be scheduled in advance.
GIAC certification attempts will be activated in your GIAC account after your application has been approved and according to the terms of your purchase. Details on delivery will be provided along with your registration confirmation upon payment. You will receive an email notification when your certification attempt has been activated in your account. You will have 120 days from the date of activation to complete your certification attempt. GIAC exams must be proctored through Pearson VUE. Please click the following link for instructions on How to Schedule Your GIAC Proctored Exam http://www.giac.org/information/schedule_proctored_exam.pdf. GIAC exams are delivered online through a standard web browser.
Links
Bulletin (Part 2 of Candidate Handbook)
Exam Certification Objectives & Outcome Statements
The topic areas for each exam part follow:
Effective Management and Comms

The candidate will demonstrate an understanding of effective team management and communication techniques

Leadership and Change

The candidate will demonstrate an understanding of leadership and leading organizational change

Policy Development

The candidate will demonstrate an understanding of security principles, policies, and procedures, and be able to develop effective security policies

Policy Management

The candidate will demonstrate the ability to assess, manage, and improve security policies and procedures

Security Program Analysis

The candidate will understand how to analyze a company's current security program and future needs while taking organizational values and culture into account

Security Program Development

The candidate will be able to develop a security roadmap and build a complete program including business case, metrics, and socialization of the program

Understanding the Business

The candidate will understand vision and mission as the pertain to business, key stake holders, as well as business analysis techniques

Understanding the Threats

The candidate will understand threat actors and motivations and be able to perform threat analysis.
Where to Get Help
Training is available from a variety of resources including on line, course attendance at a live conference, and self study.
Practical experience is another way to ensure that you have mastered the skills necessary for certification. Many professionals have the experience to meet the certification objectives identified.
Finally, college level courses or study through another program may meet the needs for mastery.
The procedure to contest exam results can be found at https://www.giac.org/about/procedures/grievance.