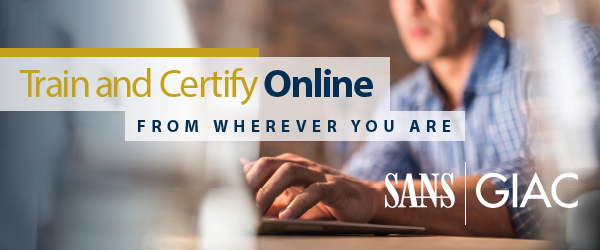 GIAC exams are now remote proctored through ProctorU.
GIAC is committed to delivering a remote proctor option that will offer the same quality exam and outcomes that the community has come to expect.
Important note on scheduling: During this transition period, GIAC will be sending a scheduling activation email notice as soon as possible for all candidates, this will be deadline based. You will receive full information from GIAC at least 15 days in advance of your current deadline, in many cases, during our roll out period, you will receive 30 days notice. It is important to check your deadline as it may have been extended by the GIAC team.
Now has never been a better time to prepare for a GIAC exam with SANS online training options. With four months to take an exam after attending world-class training with SANS online, GIAC has enabled a safe environment for customers to thoroughly prepare and take a GIAC exam.
Follow GIAC on LinkedIn and Twitter for the most up-to-date information!