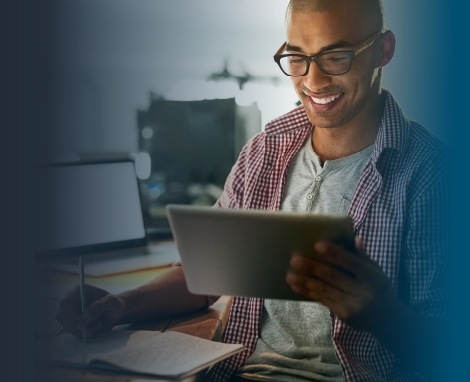 GIAC Gold status demonstrates that a certification holder understands and can communicate the knowledge and skills necessary in key areas of information security. GIAC Gold is your chance to showcase your technical expertise and writing ability. Candidates pursuing GIAC Gold status will work closely with an advisor to develop their paper. Once a Gold paper has been approved, it will be published on our website.
How to Apply
To suggest GIAC Gold topics, please email Johannes Ullrich at jullrich@sans.edu.
Once you have earned a GIAC certification, you will have the option to apply for GIAC Gold. This option will appear in the Certification History section of your GIAC Exam Engine. Your certification must be valid while you are working on a Gold paper, so if your certification status is up for recertification during this process, you must complete the recertification attempt before your Gold paper can be accepted.
Log into your portal account.
Click on the "Certification History" link.
Click on the "Go Gold" link for the respective certification.
Complete the application form. The more initial information you provide on your proposed topic, the more likely it is to be accepted right away.
Your application will be reviewed in 1-2 weeks, at which point you will be assigned an advisor.
Pay a $599 fee once the application has been approved.
You will be contacted by a GIAC Gold Advisor within 5 business days.
If your application is rejected, you will be able to submit a revised application.
Process

GIAC Gold papers must be completed within 6 months of acceptance of the concept and receipt of payment.
An advisor will be assigned to you, and will be available to help you throughout the entire process.
Plan to start with a detailed outline and abstract within the first few days of the process.
A final concept, which should include a title, abstract and high level outline should be submitted within 10 days after the initial concept was accepted.
A final draft of the paper should be submitted no later than 5 month into the process.
By the end of the 6 months, the final draft of the Gold paper must be submitted to the advisor for official GIAC review.
The paper must also be reviewed and endorsed by at least 2 other advisors before Gold status can be granted.
Once the paper has been endorsed, it will be published in the SANS Reading Room with the author's name as well as the advisor's name.
A one-time only, 3 month extension may be granted if it is supported by your advisor. The cost for this extension is $419. Failure occurs if the paper does not reach an appropriate level of quality within the time allotted.
Grading

Your advisor will use the following grading rubric to evaluate your paper. Please make sure you and your advisor understand if the technical or management version of the rubric applies to your paper. A paper is considered a "pass" if you reach 70% (or a score of 49).
A paper can not pass if it exceeds 30 pages. All pages, including cover page and reference section count against this limit. An optional appendix does not count against the page limit. An Appendix may be appropriate to include long code listings or log files.